The Philips scd2000 is an handmade multichannel SACD player prototype, build in the year 2000. A stunning looking machine. Only 2 exists. It was used by Philips to demonstrate the new multichannel SACD format at HIFI shows. The costs of the mechanical realisation were fl.35.000,- per player.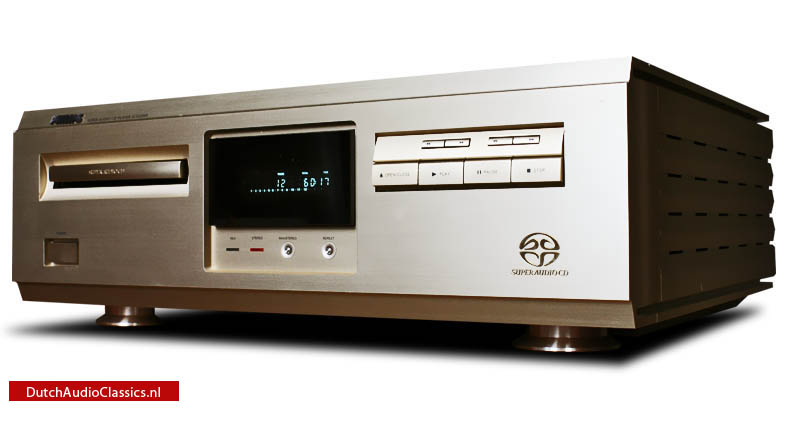 It has no manual. Nor has it a remote. Specifications are unknown for me, but it appears the technique used is mainly similar as used in the Marantz SA-1, only times 3 (
source
). At the rear it featues 2 large fans and 6 XLR outputs: left, right, centre, LFE, left surround and right surround. The cd mechanism appears to be an Philips VAL3000, same as used in the Philips dvd960 (and perhaps others).
Philips used the scd2000 at conventions to demonstrate multichannel SACD.
For now only the extriour photos and a photo of the controler board. Photos of the d/a converters and audio output will follow (as soon as i know how to open the thing ;) )
I have been emailing with
Andrew Demery
, who joined the SACD develop team at Philips and Sony, he tells this about the SCD2000:
Enjoy the photos!
Click photo to enlarge