This is the Philips DAT880. A digitale audio tape recorder from the late 80's / begin 90's. It is a prototype, 100 pieces are build. Even rarer then a Philips DAT850.
Inside there is a TDA1541 d/a converter.
If anyone has information about this DAT recorder, please
contact us
.
Edit 26-04-2008:
The transport mechanism is very likely the same mechanism used in the A&D D-9000 and Akai AD-93 (see pictures at the bottom of this page). If you have any information/pictures of these models, or if you have a service manual available, please contact us.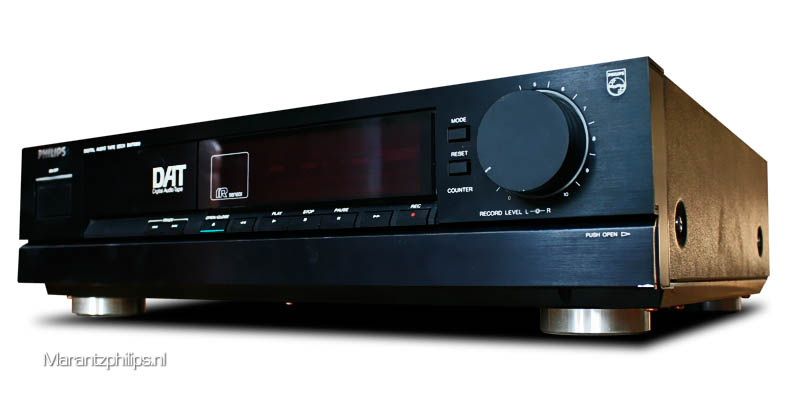 Click photo to enlarge