Gijs Bouwhuis was a Frisian man who was born and raised on December 2nd 1929 in Wolvega, the Netherlands. He entered military service in 1948 and later became an assistant at the NatLab in 1951, where he worked under the optical group of Piet van Alphen. He spent his time at the NatLab absorbing technical knowledge, attending courses and studying in the library. Over time, he grew into the most influential optical expert at the NatLab under Van Alphen and Hendrik de Lang.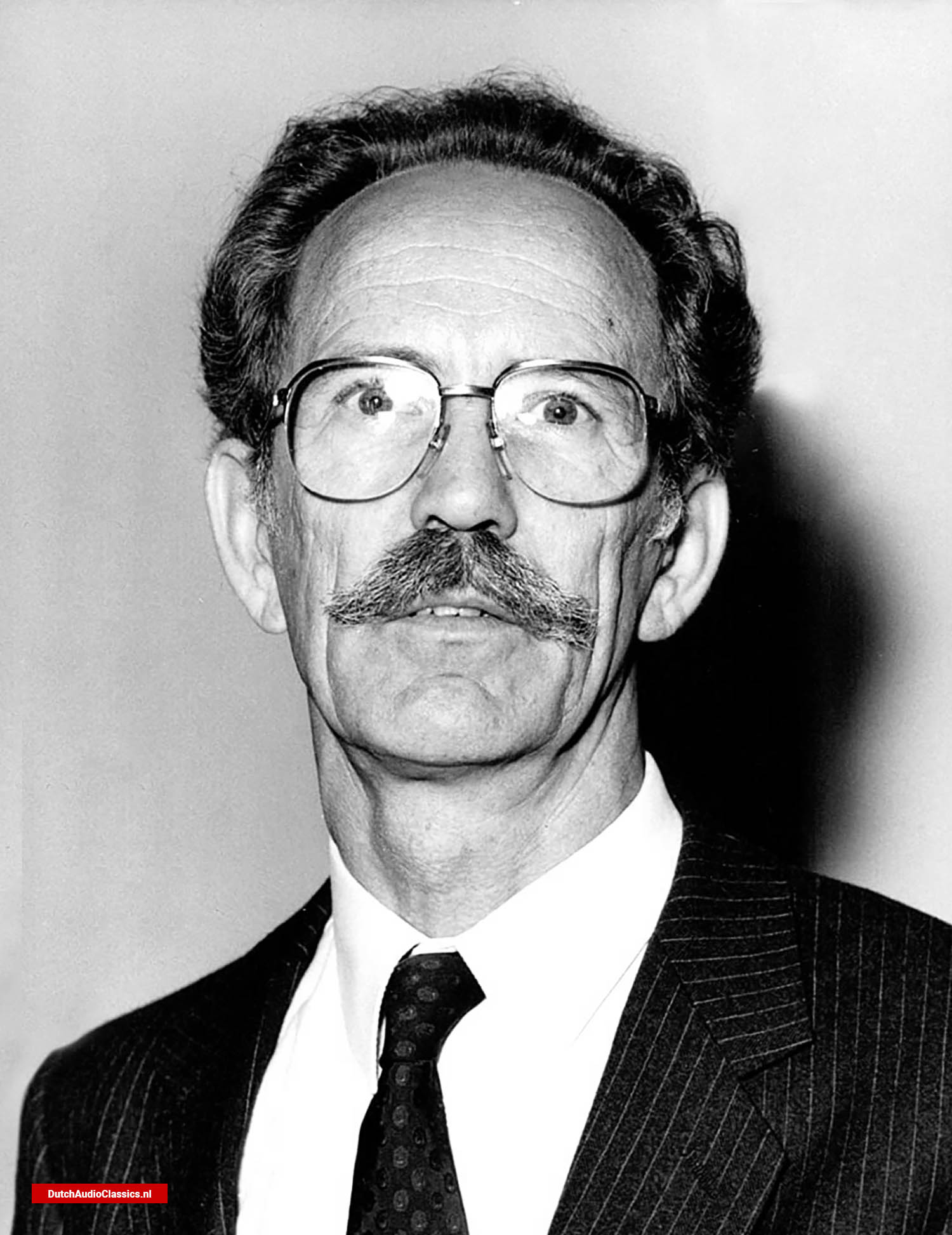 Gijs Bouwhuis, June 1986
At NatLab, Bouwhuis read many technical articles and books about optics. He became the most prominent expert due to his understanding of mathematics and physics behind optical phenomena. In the mid-seventies, he had the opportunity to lead the optical group, but he declined. In the early seventies, he made two brilliant inventions with Herman van Heek, searching for a replacement for wasteful chip imprinting. They created a machine that directly shrunk chip patterns onto silicon wafers. Bouwhuis came up with a solution to their biggest problem by using a marker that wouldn't wear off during chemical processes and a laser measurement that was very accurate.