Joop Sinjou started working for Philips in 1952 and throughout his career he worked on the development of audio-video products such as radiogrammofoons, portabels, phono-equipment, video long play disc and the compact disc. He was the leader of the project which developed the CD for Philips in close cooperation with Sony. After the first CD player was produced in 1983, he spent several years working in Hong Kong, China, for joint-ventures related to audio-video products.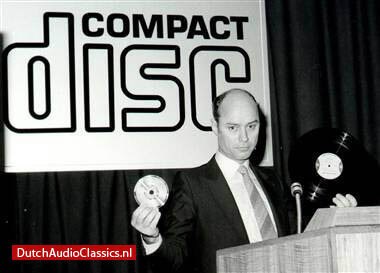 On 8 March 1979, N.V. Philips' Gloeilampenfabrieken demonstrated for the international press a Compact Disc Audio Player
How did the compact disc project come into being?
In the late Sixties and early Seventies, Philips Research Laboratory presented a first laboratory model of an optical disc with very rapid access which was intended to store pictures for educational purposes. People working in the audio division took notice of this development and started to build on that system, making the first long-play laser vision player. Towards 1974, we recognised that we could probably use the high bandwidth of laser vision for audio-only, because of its high possible quality and also because of its compactness. In those days, there was a big demand in the market for small products, including hi-fi systems.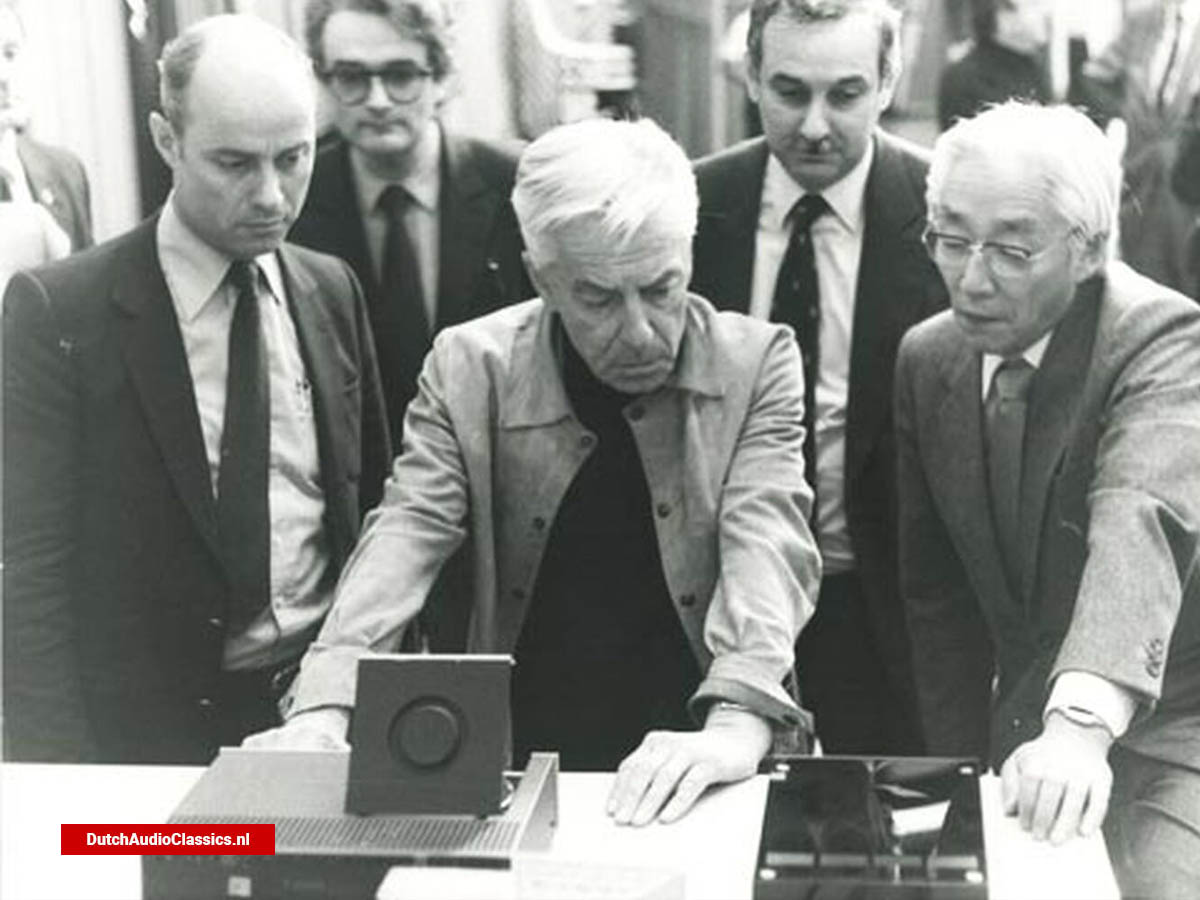 From left to right: Joop Sinjou (Philips), Herbert von Karajan, Akio Morita (Sony)
We built the first laboratory model of the disc in 1976 and 1977 and presented it to the management. They were very enthusiastic because many Japanese companies were also doing research and developing this kind of optical disc. They said they'd give us four or five starting points to focus on. The first was that the quality had to be far higher than the existing long-player. Secondly, the price of the new system had to be equal to or less than the price of a good hi-fi player on the market. The third point was that we had to build the system in such a way that all the software companies [record labels] can use all the existing studio equipment. Now a very important point: we had to do everything to go for a world standard.
So we established an optical disc laboratory, together with a small pilot disc production facility, because there was no other company then that could make the discs for us and we needed a model that we could take all over the world and play, as we were looking for co-operation on the project.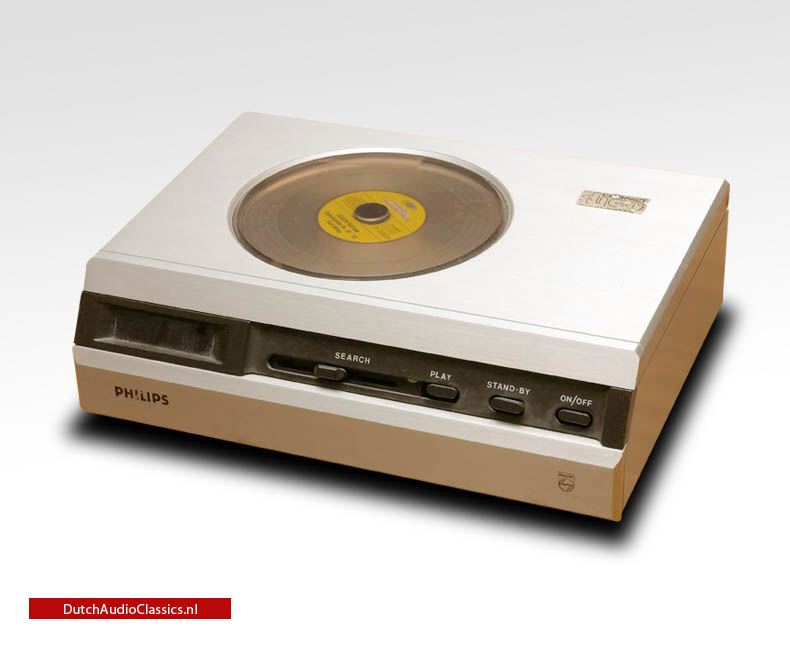 Philips prototype Compact Disc Player, called 'Pinkeltje'
How did Sony become involved?
In March 1979, we had our first model ready to go and we held a two-day press conference in Eindhoven and invited more than 300 technology journalists. Right after the conference, we flew to Japan with a couple of laboratory players. We had a first-class seat for them, for security reasons, and we had almost half a cubic metre of hardware. I explained to the stewardess that we were going to Japan to demonstrate the smallest player in the world, and she said, `It's not that small ...'
We toured in and around Tokyo for 10 days and visited Sony, Matsushita, JVC, Pioneer and other companies. Just before we left for Narita Airport in Tokyo, our management had a phone call from [Sony chairman and founder] Akiyo Morita and he said they were interested. It took until September of that year to draw up the contracts and agreements.
What did Sony bring to the project?
Well, finally, I can now say that the strongest part of the whole system was the optical technology from Philips. Sony brought its experience in digital electronics and error correction, its people were familiar with very high bandwidths from their work with digital video cassettes. In June 1980, we had a very nice last meeting setting the world standard.
How long did you expect CD to last?
We had to anticipate future developments. We wanted to go for the smallest disc and the longest high-quality playing time we could. We knew from developments in the past that 2 x 20kHz had to be the sample rate, so we went for 44.1. We wanted the disc to run for one hour and be 11 cm wide, but Sony wanted to go for 12cm. The reason was that Akiyo Morita and his wife said there is an execution of Beethoven's Symphony No. 9 that lasts for 73 minutes. So we went for 12cm.
Did you imagine in 1983 that the format might still be around 20 years later?
No, no, no. And more importantly, we couldn't imagine the quantities of discs they have sold. In one year, they sold 1bn discs. We only have a population of 6 billinn.
Where do you stand on the vinyl versus CD debate?
What I have learned in the past 35 years is that music is emotion. What people like to hear, that is an emotional choice and I can't talk about it. I was working for many years as the chief developer for phono equipment and before we introduced the compact disc, we increased the quality of the old long-play disc to a very high level, in my opinion, for such a simple system. They did everything they could to improve the quality and they were pretty successful, but it was still very big, not at all compact and, of course, the quality for compact disc was better. Also, my grandchildren, who are very young, handle compact discs. I was 15 years old before my father let me handle vinyl.
COPYRIGHT 2003 CMP Information Ltd. | Publication: Music Week | Publication Date: 25-JAN-03 | Author: Woods, Adam